General Meeting of ALA Association, October 2011, Plovdiv
The General Meeting of ALA Association took place on October 2011 in Dedeman Trimontium Princess Hotel in Plovdiv. Susana Munarriz – Financial Officer in Transforming Faces Worldwide, a partner of ALA, took part in the meeting.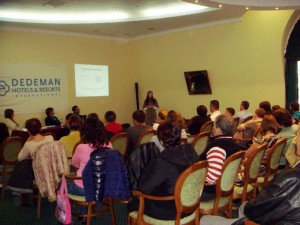 The Annual Report of ALA's Activities was presented at the Meeting by Jana Angelova, dr. Youri Anastassov, Iliana Mavrodieva and Savina Maneva. Mariana Tsvetilova presented the Financial Report and dr. Parvan Voynov read a report on the development of the project for creating a National Register of Patients with Facial Anomalies, where ALA is a partner of the Medical University – Plovdiv.
Dr. Anastassov introduced the Plan for Development of the Association for 2011-2013 to ALA's members:
Creating a National Register for Patients with Facial Anomalies;
Printing and circulating informational materials in the orphanages in Bulgaria;
Searching for funding for anesthesiologists, speech therapy and orthodontic treatment;
Continuing the Trainings for Medical Specialists in Feeding and First Care of Babies with Facial Anomalies;
Organizing Trainings for speech therapists and orthodontists;
Active participation in the activities of the National Patient Organization;
Financing a representative of ALA in Sofia;
Preparation and implementation of the European Congress of medical specialists working with children with facial anomalies in Bulgaria.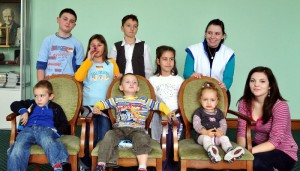 A party with animators and a special treat was organized for the children. They drew a poster ALA's Children – a present for the Association.