All help is valuable to us. Thank you!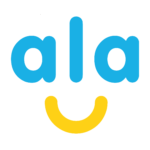 Our main goal is to make better life for the people touched by facial abnormalities. Your donation can help in achieving our goal.
---
Association ALA Bank account
As of 2018
UBB, Plovdiv
BGN: BG72UBBS88881000118959
USD: BG70UBBS88881100171100
EUR: BG78UBBS88881400171101
SWIFT: UBBSBGSF
Donators over the years
ALA Association sincerely thanks all donors, friends and like-minded people who support our cause. Some of them do it with their own labor and/or funds, others actively help us in implementing our initiatives and support the treatment of children.
---
2012
Private donators
Shopovi Family
Tzirovi Family
Ilievi Family
Manovi Family
Dzhambazovi Family
Atanasovi Family
Yanchevi Family
Mihaylovi Family
Bodzhukovi Family
Atanasovi Family
Rose Family
Arnaudovi Family
Grancharovi Family
Mr. Svilen Tzintzigarski
Mrs. Kremena Myankova
Mrs. Evgenya Penovsa
Mrs. Valentina Sabeva
Mr. Yavor Tomov
Mrs. Fenya Mestanova
Mrs. Gergana Doncheva
Mr. Mario Mihaylov
Mrs. Maya Tzakova
Mr. Nikolay Mladzhov
Mrs. Elka Hristova
Mr. Slavi Slavov
Mrs. Violeta Tankova
Mrs. Lyuba Karachorova
Mr. Kaloyan Nikolov
Mrs. Ekaterina Georgieva
Businesses and organizations
---
2011
Private donators
Arnaudovi Falmily
Grancharovi Family
Sarafovi Family
Mrs. Radka Zaharieva
Mrs. Anna Matveeva
Mrs. Nadka Todorova
Veronika (singer)
Silvia (singer)
Mr. Martin Dimitrov
Mr. Nikola Ivanov
Doni Markov and his family
Businesses and organizations