European Craniofacial Congress, September 14th – 17th 2011, Salzburg, Austria
Over 500 participants attended the European Craniofacial Congress (www.ecc2011.eu). The main topic of the Congress was clefts of the lip and/or the palate and other craniofacial anomalies connected with them.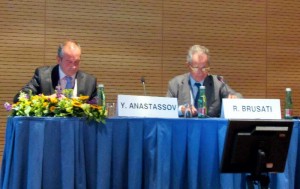 The representatives in forum from Bulgaria were Sevdzihan Eiyubova, dr. Radost Velikova and dr. Youri Anastassov. All their expenses were covered by TFW, ALA Association and the Organizing Committee of the Congress. ALA was invited to attend the meeting in the Pre-Congress Session of ECO and the group organizing the new specialist network Eurocleftnet. The meeting was held by prof. Peter Mossey, members of the ECO's Board and the initiative group of Eurocleftnet. The session was attended by all the Bulgarian representatives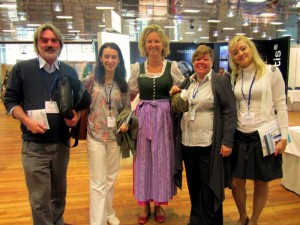 Dr. Anastassov was invited to take part in the Congress Faculty by the Organizing Committee of the Congress. He co-presided a meeting together with prof. Brusati from Milan. Dr. Anastassov gave a lecture on behalf of his mentor – prof. Philippe Pellerin, under the title "From Ralph Millard to Victor Veau or back to the future". Apart from that, dr. Anastassov presented the topic "Classification of lips and palates clefts postoperative defects and their treatment". A big success for us and ECO was the fact that the Congress supported ECO's activities. All the participants received the new ECO brochures, abundant in pictures and facts of the Bulgarian reality.
During the Meeting of the Specialized Cleft Nurses, a decision was made concerning the organization of a European Congress for Specialized Cleft Nurses in Bulgaria in 2013. The main organizers of the Congress will be ALA and the Unit in Plovdiv. The only thing left to be decided on is the exact dates of the event.