Training "Contact Parent", October 2011, Plovdiv
The Training "Contact Parent" has been organized for another year in succession by ALA Association. The project is financed by Tulip Foundation and Oak Foundation under the Program Support for Children and Families in the Community Aimed at Prevention of Child Institutionalization.
The aim of the Training this time was to introduce to the Contact Parents the different emotional reactions that could arise out of a contact. The participants will receive additional information about psychologists from all over the country, so that the Contact Parents to be able to direct parents who need such type of support to the right specialist.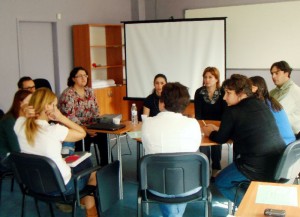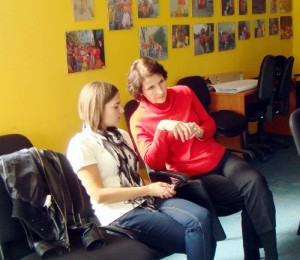 The first day of the Training the Contact Parents shared examples from their personal experience in conversations they had for the past couple of months. They discussed the different psychological approaches in a dialogue with inexperienced parents and the moral and ethical aspect of the Contact Parent work Aneta Ismail, a psychologist took
part in the debates and gave some methodological guidelines. The training was led by Iliyana Mavrodieva.